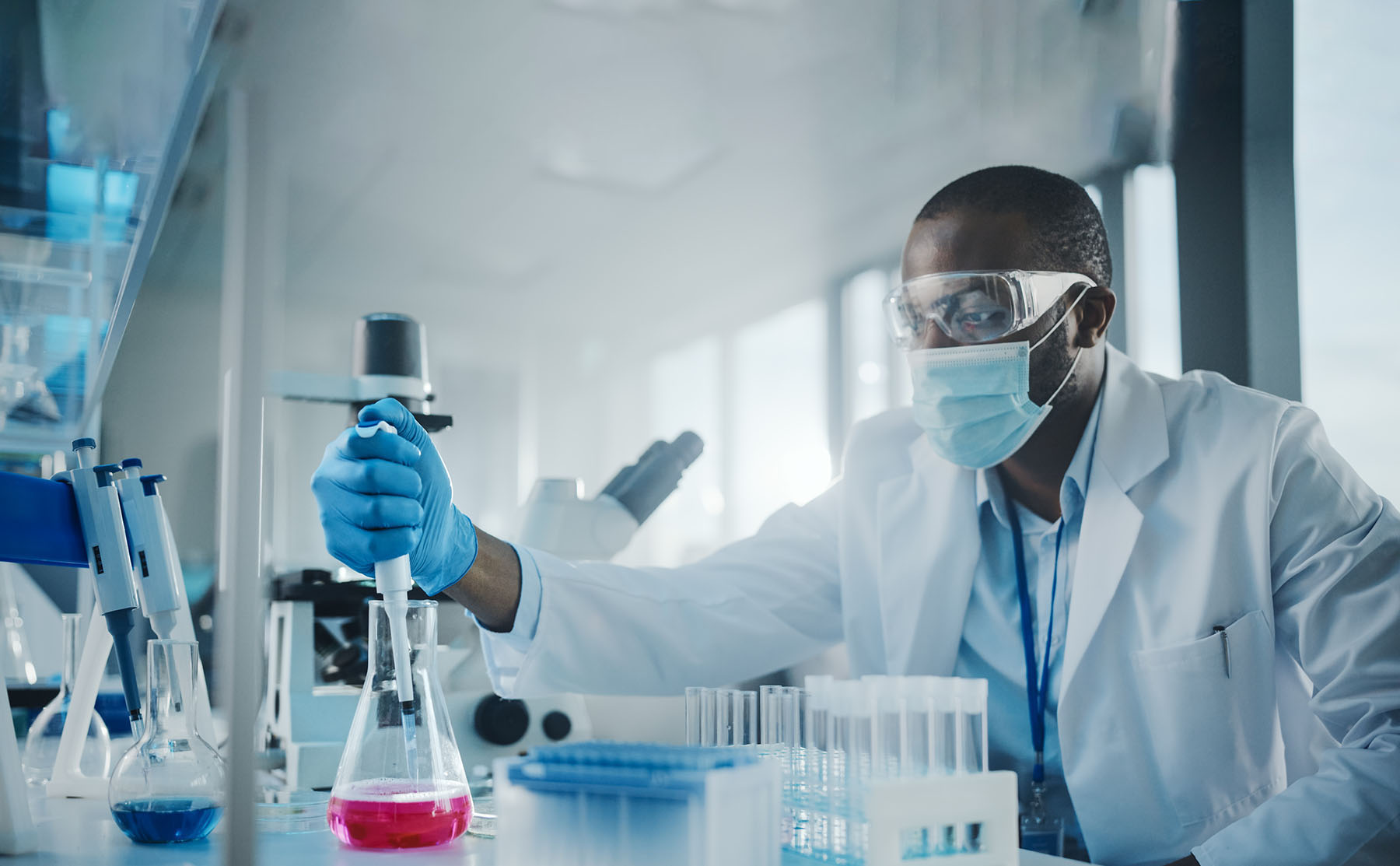 Clinical Researcher Program
Requirements:  7 courses - 21 credits
Clinical Researchers translates basic research to design new healing interventions and intelligence to benefit individuals, families and communities.  The safety and effectiveness of Indigenous Medicine and Traditional African Practice is analyzed.  Clinical Researchers are responsible for ensuring research is conducted in an ethical manner, while following good clinical practice: to include safeguarding team members by implementing policies and procedures. 
Clinical Research students must complete the following courses:
CH21110C – INTRODUCTION TO AFRICAN HISTORY AND HERBAL MEDICINE
Introduction to African History and Herbal Medicine provides historical details of disease and health care of blacks in Antebellum Virginia, the Deep South.
CH21220C – NUTRITION AND HEALTH
The Nutrition and Health course is designed to provide learners with a detailed comprehension of the fundamental concept of human health and nutrition.
CH32460C – QUALITATIVE RESEARCH I
Qualitative Research I is designed to introduce learners to qualitative research methods. Specific focus is placed on data gathering techniques, like: in-depth interviews, focus groups, case studies, field observations, literature reviews and historical research methods.
CH43430C – AFRICAN HISTORY AND HERBAL MEDICINE I
African History and Herbal Medicine I is designed to provide an all-inclusive evaluation of healthcare disparities among African Americans in the Old South and whites.
CH43660C – QUALITATIVE RESEARCH II
Qualitative Research II is the study of human subjects, which explores the philosophical underpinning, history, and key elements of five qualitative inquiry approaches: narrative research, phenomenology, grounded theory, ethnography, and case study.
CH54510C – LEGAL ETHICAL PROFESSIONAL ISSUES
Legal Ethical Professional Issues is designed to help learners gain a comprehensive understanding of occupational licensing and how to practice as an unlicensed practitioner without legal difficulties.
CH54520C – THEORETICAL AND PROCEDURAL FOUNDATIONS IN QUALITATIVE RESEARCH
Theoretical & Procedural Foundations in Qualitative Research is designed to provide learners with chief dexterities to maneuver through daily challenges as a naturopathic herbalist.
In determining a student's grade, consideration of natural aptitude, presentation, creativity and originality is analyzed.  Student grades are determined independently of other students and shall be related to the student's mastery of the material.
Passing grades are A or B.  Students must receive at least an 80 average in order to meet course requirements.  Exceptionally good performance demonstrates superior understanding of the subject matter, a foundation of extensive knowledge, and a skill use of concepts and/or material: is awarded an "A". Where as, good performance demonstrating capacity to use the appropriate concepts, a good understanding of the subject matter, and an ability to handle the problems and materials encountered in the subject: is awarded a "B".   Non-passing grades will be awarded an "F":  this grade signifies that the student has failed the course and must repeat the subject to receive credit.
Course exams may be resubmitted twice.  The second retake can only receive an 80%.  The third retake has a resubmission fee of $35.  
NIIH offers research opportunities for clinical research students.  Each student is assigned a specific research project, where he/she works closely with faculty and other researchers.  Some of our research projects are granted stipends.  
Potential Entry Level Job Titles:
Clinical Researcher
Potential Entry Level Salary Range:
$20K to $40K